Posted on
23 October 2019
The Monthly Humanitarian Bulletin | September 2019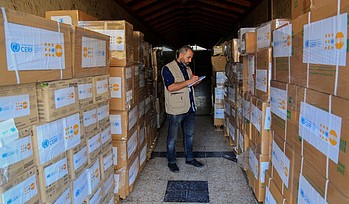 So far in 2019, 547 Palestinians have lost their homes due to demolitions in the West Bank, exceeding the figure for all of 2018. More than 90 per cent of families affected by demolitions in 2019 have remained in their communities, in part due to the aid provided to them. Over half of essential medicines in Gaza have less than a month's supply.
In this document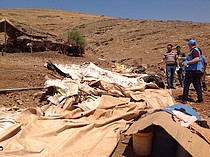 Recent statements by both Israeli and Palestinian officials have called into question the 25-year old division of the West Bank into Areas A, B & C, established as part of the 1990s Oslo Accords. On the one hand, Israel's Prime Minister declared his intention, if re-elected, to "apply Israeli sovereignty over the Jordan Valley and the northern Dead Sea" as a first step to the formal annexation of all Israeli settlements in Area C. On the other hand, Palestine's Prime Minister stated that the A, B & C division is no longer valid and issued a directive to expand Palestinian master planning in Area C. It still remains unclear if these announcements will be implemented and what the humanitarian impact would be.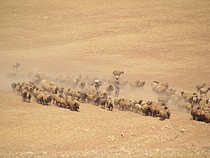 Aziz, is a 25 years old Palestinian from Khirbet ar Ras al Ahmar, a small Bedouin community in the northern Jordan Valley. Over the past six years, Aziz has experienced four demolitions by the Israeli Civil Administration (ICA). In February 2019, the ICA demolished seven structures belonging to Aziz, including the tents in which his family resides and shelters for his livestock. Rendered homeless, Aziz, his mother, brother and two sisters were forced to seek refuge in Tammum town (Tubas governorate) for a period of two weeks and leave his livestock behind, exposed to the harsh winter conditions.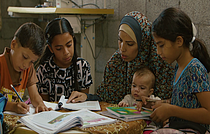 For Sahar Al Nabaheen, the lack of access to regular, high-quality family planning information and services has all but defined her life. At 31, she lives with her husband and their six children in Al Bureij Camp, Middle Area Gaza. Three of Sahar's pregnancies were unplanned due to a lack of available contraceptives. With her and her husband unable to find work, her family of eight are living on no income.