Interactive charts on emergency fuel
These interactive charts illustrate the amounts of emergency fuel that went into Gaza every year between 2013 and 2018, and the number of facilities that benefitted from this aid. Users can filter or break down the data by year, month, sector, facility and donor.
Background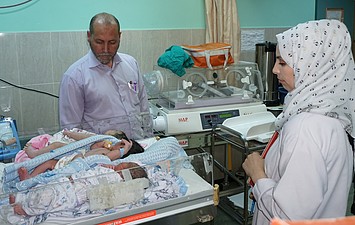 Reliable and affordable energy supply is crucial for the delivery of basic services such as health, water, sewage and education. However, in the Gaza Strip, home to almost 2 million Palestinians, a chronic electricity deficit has for many years disrupted the delivery of such services.
Between 2013 and 2018, to allow for the maintenance of a minimum level of critical services, humanitarian agencies provided donor-funded emergency fuel to the most vital, life-saving health, water and sanitation facilities.