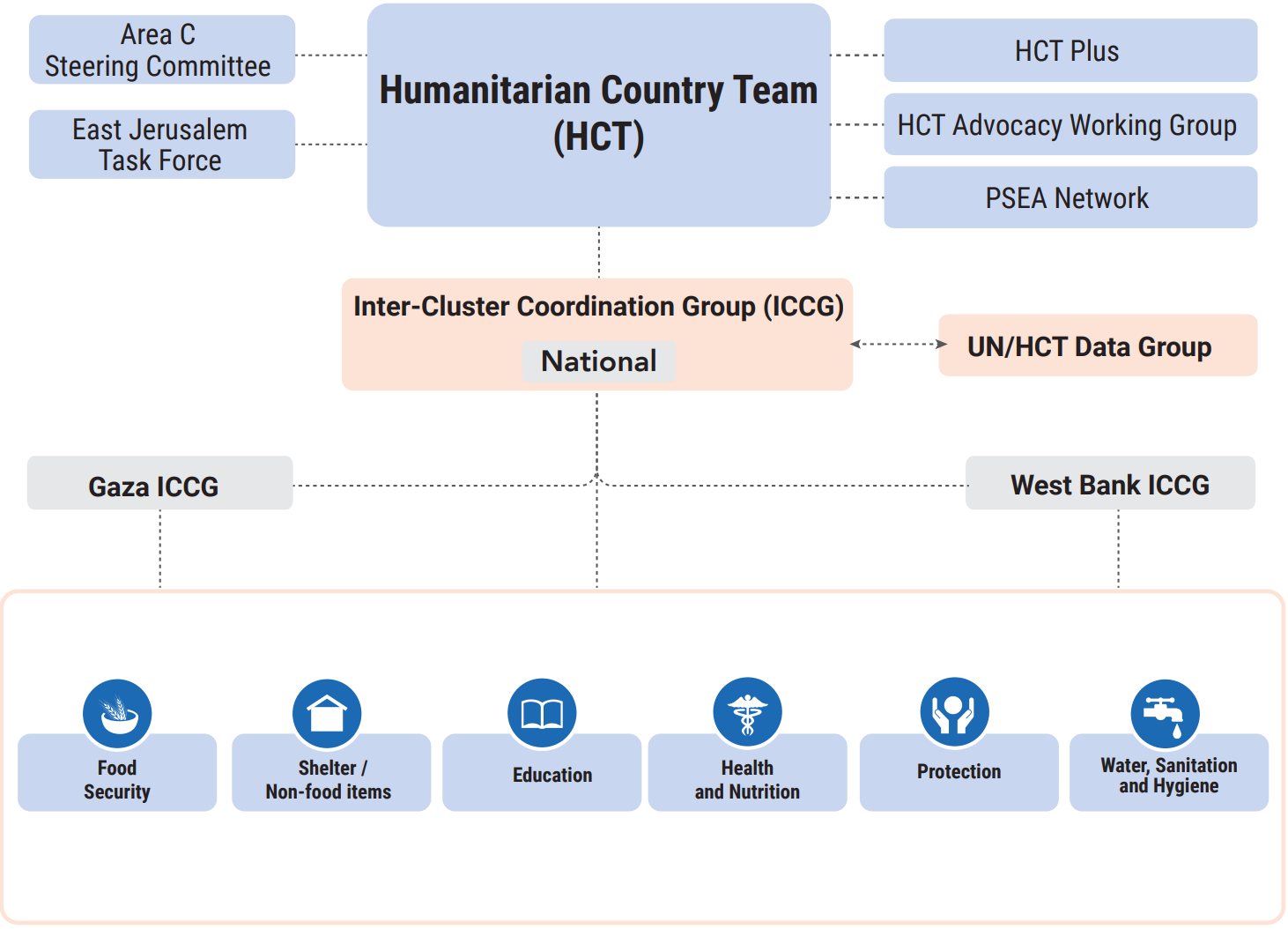 At the field level, the Resident/Humanitarian Coordinator (RC/HC) is responsible for designating Cluster Lead Agencies for all key humanitarian response sectors, in consultation with the HCT and the Emergency Relief Coordinator. The Inter-Cluster Coordination Group, composed of cluster and sector leads in the oPt, meets monthly in a meeting chaired by OCHA. In Gaza the Inter-cluster group also meets on a monthly basis to discuss humanitarian coordination, and operational issues.
Dates of the Inter-Cluster meetings can be viewed here.
For Cluster Coordinators' contact information, please click here.
The Clusters in the oPt
Thematic coordination groups are a key instrument of humanitarian response. They contribute to the HCT analysis by providing essential information from needs assessments and monitoring to support the HCTs development of Strategic Objectives and other policy guidance. Thematic groups bring together all stakeholders working within a defined area of expertise, including local authorities, non-governmental organizations and UN agencies, and are the forum for coordination of every aspect of response formulation, including assessments, data management, strategic planning, setting technical standards, monitoring and reporting on the effectiveness of the response and contingency planning. They are also actively engaged in humanitarian advocacy.