Palestinian family faces imminent threat of eviction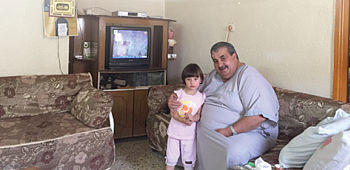 On 30 May 2016, the Israeli Supreme Court rejected an appeal by a Palestinian family (the Kirresh family) against eviction from a home in the Old City of East Jerusalem, rented by the family for generations, and the transfer of the property to an Israeli settler organization (Ateret Cohanim). As a result, seven people, including a child, were placed at imminent risk of forced eviction. The home is part of a larger residential complex comprising nine apartments, eight of which were occupied by Israeli settlers in July 2010, causing the displacement of seven Palestinian households. Although the entire complex was reportedly sold by the original Palestinian owners to the settler organization, the remaining Palestinian family, which has rented the property since the 1930s, continues to claim a right to remain as a protected tenant.
In recent decades, Israeli settler organizations have intensified their efforts to take control of properties within Palestinian neighborhoods in the so-called 'Holy Basin' area of East Jerusalem – comprising mainly the Muslim and Christian quarters of the Old City, Silwan, Sheikh Jarrah, and At-Tur (Mount of Olives). This practice, which has taken place with the support of the Israeli authorities, has led to restrictions on public space, residential growth and freedom of movement in the areas affected. The continuous deployment of private security guards and police forces to protect the new settlements has also triggered tensions and clashes, and undermined the physical security of Palestinian residents.