The Monthly Humanitarian Bulletin | April 2017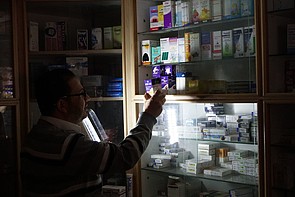 Unless additional funds are provided, fuel reserves for the 186 most critical health, water and sanitation facilities in the Gaza Strip will be exhausted in June.
Aerial spraying of herbicides along Gaza's perimeter fence compounds the impact of access restrictions and regular incursions on agricultural livelihoods.
Construction of a bypass road on Palestinian land in Qaliqliya area is expected to impact on the agricultural and commercial livelihoods of one village.
Concern over the tightening of the permit and gate regime restricting farmers' access to agricultural land behind the Barrier, in the northern West Bank.