Posted on
21 September 2018
Supporting children's wellbeing through extracurricular activities
An oPt Humanitarian Fund success story
Dozens of herding communities across Area C of the West Bank live in an environment of chronic stress, due to occupation-related practices and policies that create pressure on residents to leave, generating a risk of forcible transfer. Depending on the community, this environment may include recurrent demolitions and demolition threats, regular harassment by Israeli soldiers or settlers, and in some cases the promotion of official relocation plans by the Israeli authorities, among other measures.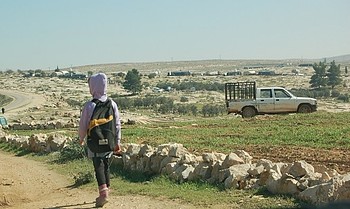 Such practices have a particularly grave impact on the psychological wellbeing of children in such communities, where many girls and boys live with ongoing tension that affects their behaviour, including their performance at school.
For example, the community of Susiya, in southern Hebron, faces an official relocation plan, alongside demolition risks and settler violence and harassment. Kasim, an eight-year-old boy from the community, lives with his family in a shack, and walks almost one kilometre per day on his way to school and back home. Living in a stressful environment, he missed up to 12 school days in the fall semester of 2017. He was experiencing difficulties concentrating in class, and did not play with his classmates during breaks.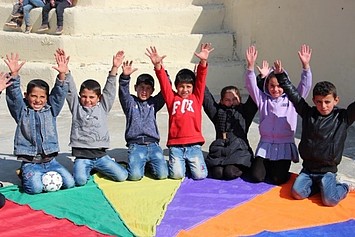 That year, with funding received through the Humanitarian Fund for the occupied Palestinian territory (oPt HF), World Vision provided a 50-hour training course for 15 school counsellors from the southern Hebron area, including Susiya. The counsellors learned how to provide psychological support to students like Kasim, through extracurricular activities. The training was implemented as part of a project called "Building the Resilience of Vulnerable Schools."
The extracurricular activities where such support is provided may include football matches, drama performance, music sessions, or simple drawing activities to reduce stress, increase the focus of children and make studying a more enjoyable experience. The counsellors, as well as the teachers, help improve children's self-esteem by giving them leadership roles, letting them play, encouraging them to interact with classmates, and giving them a chance to ask questions.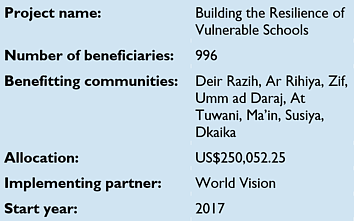 Through such support, Kasim has been seen with a friend or two during the recess, participating in class and reading, and he is said to be trying his best not to be absent for the programme. According to his mother, "opening a book to study voluntarily has become part of my sons 'to do list' after coming home and eating, and rather than isolating himself, he now chats with his brother." According to Ashraf, Kasim's school councillor, "after enrolling Kasim within the psychological extracurricular activities, he demonstrated a positive change in his educational performance. His grades were boosted due to his participation and writing, not to mention that he was only absent four times."
Such interventions are key for Palestinian children in vulnerable areas to build resilience and inner-strength, so that they can better profit from their education and dream of a brighter future.
* This story was contributed by World Vision.