You are here
Destruction of Property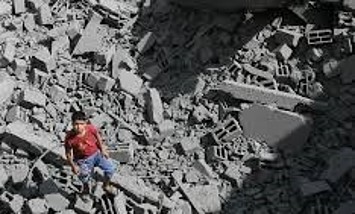 In recent years, large numbers of civilian properties have been destroyed in the course of hostilities and military operations, mostly in the Gaza Strip. Properties have also been subject to demolition or confiscation as part of the Israeli-imposed planning and zoning regime in Area C and East Jerusalem parts of the West Bank, and to punitive demolition or sealing following attacks on Israelis. In some areas, properties are also destroyed by settlers, who engage in politically-motivated attacks and, for example, set agricultural land on fire, leading to reduced access to services, loss of income and more.
The destruction of property in an occupied territory is prohibited under international humanitarian law, unless absolutely necessary for military operations. Although the humanitarian response to such practices includes the delivery of shelters, these have also been often subject to demolition or confiscation.
OCHA monitors the demolition and confiscation of Palestinian property in the West Bank through its online Demolition System. Official data on demolition orders in Area C is available here.
---
Articles, statements and press releases
Archive publications