Statement by the UN Coordinator for Humanitarian Aid and Development Activities in the Occupied Palestinian Territory Robert Piper on the allegations against Mr. Mohammad El Halabi of World Vision International in Gaza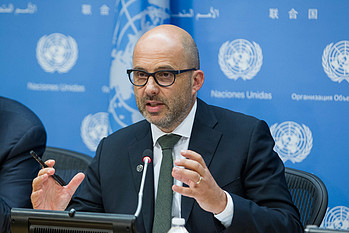 Humanitarian operations in Gaza provide a life-line for 1.1 million Palestinians. The allegations made public late last week by the Israeli Security Agency against the head of World Vision's Gaza operation raise serious concerns for humanitarian organizations working in Gaza. Redirecting relief away from its intended beneficiaries would be a profound betrayal of the trust put in a senior manager by his employer and by the organization's donors. Everyone would pay a high price for such acts – beneficiaries and the wider aid effort alike. If proven by a due legal process, these actions deserve unreserved condemnation; Gaza's demoralized and vulnerable citizens deserve so much better.
We now need to wait for the legal process to take its course. Mr El Halabi is entitled to his right to a fair trial. International human rights law requires the process to be prompt, thorough, independent, impartial and transparent.